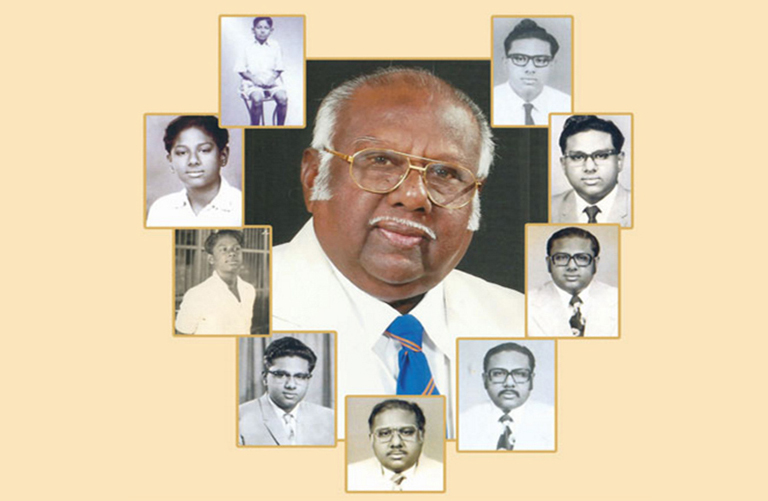 Educational Qualification
D.Litt - Annamalai university | B.L - Madras Law college-1966 | B.A. (Economics)
St. joseph's college, thiruchirapalli, tamil nadu Diploma in tax Laws
About Justice Dr. AR. Lakshmanan
Shri AR Lakshmanan, son of Shri.L AR.Arunachalam Chettiar, is one of the distinguished and eminent Indian hailing from the district of Sivaganga in Tamil Nadu. Born on 22/03/1942, Shri.Lakshmanan, even as a school student, developed a strong passion to join the judiciary . He used to read with keen interest, all the court Judgements reported in the newspapers. He blazed through his academic studies to graduate in Economics from St.Joseph's College, Trichy. Following his heart's dictates, he completed Bachelor of Law from Madras Law College in the year 1966.

It was the hands of the then Chief Justice K.Veerasamy that led him into the portals of what turned out to be a most distinguished judicial career. While attending a function in Devakottai at the invitation of AR Lakshmanan, Shri.Veerasamy persuaded AR Lakshmanan's father to send him to Chennai to embark on a legal career. This set him on his career course.


AR Lakshmanan enrolled as a Lawyer on 10th Jan 1968 and served as Junior under eminent lawyers Shri.G.Ramanjuan, Shri.K.Venkataswami and R.Krishnamurthy before starting to practice on his own. He had independent practice in varied branches of Law including Civil, Criminal, Company Law, Taxation, Insolvency, Trade Marks and Patents Law, Matrimonial, Admiralty, Writ jurisdiction etc.,

After serving as a Lawyer for 23 years, Shri. AR Lakshmanan was appointed as Government Pleader for Tamil Nadu to represent their matters in the Madras High Court and Supreme Court. His knowledge and skills as well as the meticulous preparation and hard work he put in to argue various matters were noticed and appreciated by all. In 1990, he was appointed by the President of India as a Permanent Judge in Madras High Court. After 8 ½ years of tenure in this position, he was transferred to Kerala High Court and was appointed as acting Chief Justice on 3 occasions. From there he went on to serve as Chief Justice at High Courts at Rajasthan and Andhra Pradesh. He was finally elevated as a Judge of Supreme Court in the year 2002.

During as a Judge and Chief Justice of Kerala, Rajasthan and Andhra Pradesh and as Judge of Supreme Court he has delivered more than 1,37000 Judgements. Many of them are land mark Judgements. His legal acumen reflected in each and every one of his judgement. Many of them have been recognised and appreciated as thought Provoking Judgements in the history of Indian Judiciary. The land mark Judgement delivered by him as a member of a Division Bench which banned smoking in public places is the one considered by all as an important Judgement.

He retired as a Judge of the Supreme Court in 2007 and was appointed as Chairman of the 18th Law Commission of India. In a short span before retirement from this post in 2009, he had submitted 32 reports to the Government of India recommending various measures to improve the Judicial System in India.

It is natural that the service of a person of the calibre of Shri.AR Lakshmanan is much sought after by various Judicial, quasi-Judicial and non-Judicial institutions. He was the secretary of Madras Bar Association for 4 times, the founder-chancellor of the National Law University at odhpur, Revising author of Wharton's Law Lexicon (15th Edition), Editorial member in Indian Law Institute, Delhi, Chairman of COFEPOSA Advisory Board and Chairman of NSA Advisory Board. He served as Legal Advisor for Bank of Madura, City Union Bank, Canara Bank, IOB, New India Assurance Company and was the standing counsel for University of Madras, Food Corporation of India, MGR Medical University.

He recognised that, to dispose of the large pendancy of cases in courts, alternative disputes resolution methods have to be promoted. This made him to take special interest in arbitration system. He is member of Indian Council of Arbitrators (Judge's category) and also as member—panel arbitrator in International Centre for Alternative Dispute Resolution (ICADR), New Delhi. Incidentally, he was nominated as the Representative of the State of Tamil Nadu to the Empowered Committee constituted by the Supreme Court to resolve the dispute with regard to the Mullai Periyar Dam disbute between States of Kerala and Tamil Nadu.

Like others from Nattukottai Nagarathar Community (Chettiars), he has deep social commitment and spent considerable time and efforts to improve the welfare of the people.

As one may expect, awards and felicitations were showered upon him by the grateful Indian Community in recognition of his distinguished services as an outstanding judge and Champion of Social Causes and Human Rights. "Shiromani Vikas Award for National Integration and Development", "Bharat Shiromani Award – 2009", "Doctor of Laws" (By Annamalai University), "For the Sake of Honour" (Rotary Club, Chennai) are a few of those awards.

A prolific reader and writer, Shri.AR Lakshmanan has authored many books, both in Tamil and English. "Neethiyin Kural" ("The Voice of Justice") and "The Judge Speaks" contain hundreds of lectures delivered by him on various judicial and social issues. "Varalatru Suvadugal" and "Kalamellam Vasantham" is his auto biography in Tamil. The next book "Panmana Cholai (Tamil)" contain key speeches made by him in various Tamil Forums and Conferences. The value of the contents of each of his books has been endorsed with forewords by eminent persons including Shri.APJ Abdul Kalam, Mrs.Pratibha Patil former President's of India and Dr.Manmohan Singh former Priminster and also by many Eminent Judge of Suprime Court.

Shri.AR Lakshmanan holds varied interest in life. He is a Life Member of Mylapore Academy, Vice President of Tamil Isai Sangam, Chennai and Former President of Cosmopolitan Club, Chennai.

Member of India International Centre, New Delhi and so many other social and cultural Clubs in India. He served as the Chief Justice of three High Courts namely Kerala, Rajasthan and Andhra Pradesh. Currently, he is the Chief of Panel, Indian Court of Arbitration for Sports.
Family Details
Fathers Name - Shri AR.Arunachalam Chettiar
Family Details – Spouse : Mrs.Meenakshi Lakshmanan
Four children – Two sons & Two Daughters All Married and Well settled
First Son – Mr.AR.L Arunachalam - Doing Business
Second Son – Mr AR.L Sundaresan - Senior Lawyer
Two Daughters.Viz.Umayal & Swarnavalli Both are Married and well settled.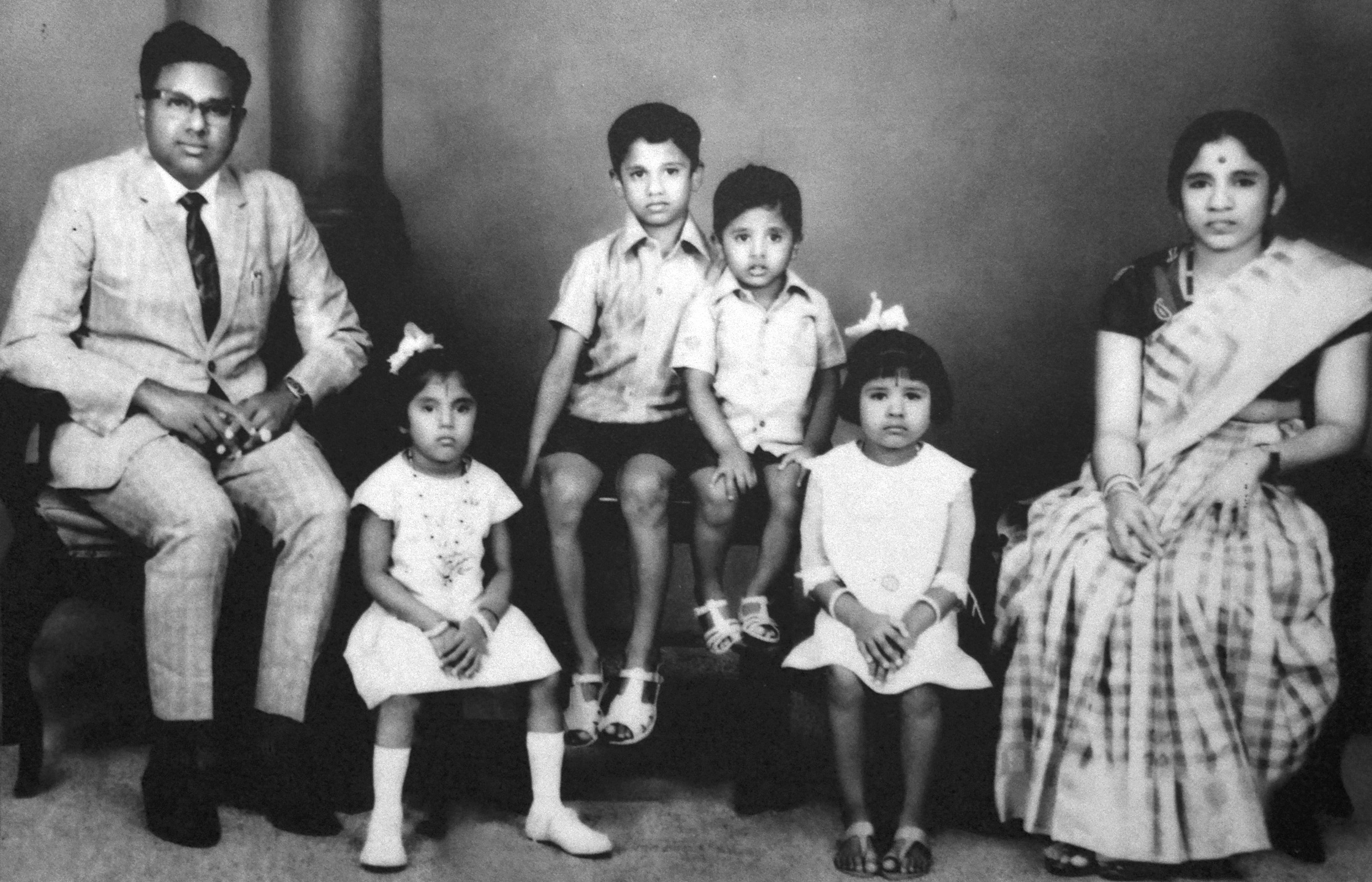 Religious and Cultural Activities
Founder – Shri Shirdi Sai Baba Temple at Devakottai.
Patron – Rameswaram Nagarathar Vidhuthi Trust
Patron – Swamimalai Nagara Vidhuthi Trust
Hereditary Trustee – Ambaravaneswarar Manglambikai Temple at Nallakoohoor, kumbakonam