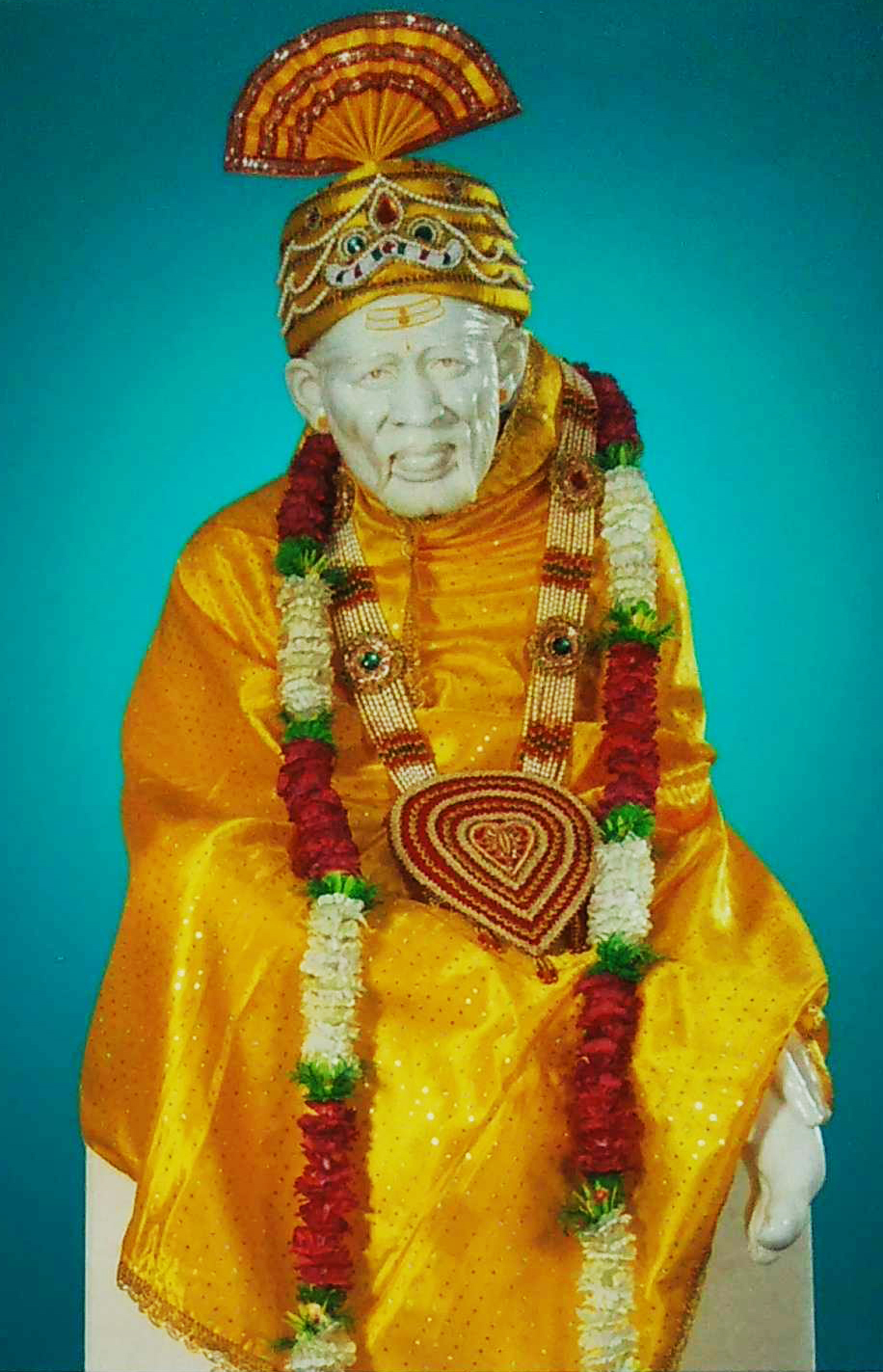 As natural and inborn to Nagarathars from which community, he hails from, Dr. Justice Ar. Lakshmanan had a very strong affinity to the saiva religion. This was well nurtured by the daily prayers of singing of Thevaram and Thirumurai songs in his home. He was very pious from his early childhood. He would write on a piece of paper and recite 108 names of different deities daily before he leaves his chamber to his Court. He was honoured and blessed by Sri Baghawan Sathya Sai Baba who presented and blessed him with a ring. He was blessed by Matha Amirthananda Mayi, the Sacred mother, and Ganapathy Sachidananda Swamy of Mysore, besides the Heads of many Adheenams of South India.

All these pious practices led him to an ordained sacred work of constructing a temple in his home town for Baghavan Shirdi Sai Baba. We are compelled to believe the proverb 'Gods ways are unknown', when we come to know the history of the temple of Baghavan. One Sri Sunildas Swamy who till then was not known to Justice AR.L called him on one fine morning over phone and requested him to lay the foundation stone for a Shiridi Sai Baba temple he was planning to build in a place called'mudala mada' his birth place. Sri Sunildas Swamy further told Justice AR.L that it was the grace of Baghawan Sathya Sai Baba who suggested the name of Justice for the sacred job of laying the foundation stone. Dr. Justice AR.L accepted the invitation and went to the serene place in Kerala and laid the foundation stone. The holy host Sri Sunidas Swamy presented a small Shirdi Sai Baba marble statue as a token of grace and love to Justice AR.L. No wonder from the very minute the Judge bowed his head in reverence and accepted the holy gift sacred ash started flowing nonstop from the said statute and continues even today. The statue is kept and worshiped in justice AR.L's residence in Devakottai. From that very day an idea was rooted in Justice AR.L's mind that a temple has to be erected in his home town Devakottai for Shiridi Sai Baba. Where to go for the money ? Then his wife Srimathi Meenakshi Lakshmanan gave him the idea tha his hard earned pension which was then fructifying could be utilized for the noble cause.
Justice AR.L immediately chose a place of 22000 sq.ft a calm garden as the temple site which was readily approved by the great temple architect Ganapathy Stahapathy who was the architect for a thousand temple all over the world and Dr.Pichai Sivachariar of famous Pillayarpatti temple. Dr. Justice then flew to Rajasthan to Choose the marble statue with a team of High Court judges. The statue was chosen and moved to Devakottai site in a special container and pooja were performed to the Deity even when the main building of the temple was under construction and finally the construction of the temple was completed and stands testimony to Justice Ar.Lakshmanan's faith and contribution to religion and religious worship .
Golden Chariot for Baba
The temple building was built with a large shrine and prayer hall and the sacred consecration was celebrated on 26th January 2011. About 50000 people attended the function. The temple is managed by a Trust headed by Dr. Justice AR.L. After a few years Dr. Justice AR.L. has made a beautiful Golden Chariot for Sri Sai Baba. The temple is worshiped by people of all religions and the poojas are conducted in a meticulous manner. The crowd of devotees on Thursdays is swelling year by year. It is duly being praised that the Sai Baba Temple is the best jewel in Dr.Justice Lakshmanan's crown.
It is again to be appreciated that it was due to Dr.Justice AR.L's good offices thath the sambo pooja in kasi Viswanathar temple Varanasi and the artha jama pooja in Ramanathaswamy temple in Rameswaram are given to the Nagarathar community for times to come on perpetual basis.